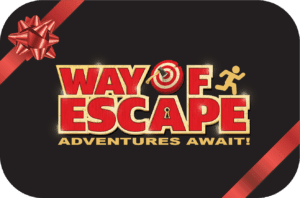 There's a science to gift giving: an adventure is better than a material gift!
Way of Escape offers gift vouchers, from a single player to a full game of ten players.
Birthdays, holidays, surprises and everything in between – we've got your gift needs covered. Recipients can choose from all available games when they redeem their gift, and they can be used any time, with any group.